The first day of school is often tear-filled with children starting big school, that's enough sadness for this momentous occasion don't you think? Ideally , this should be the day parents see their babies go off and start their formal education alongside the bursting sound of excitement of the children. For many parents however, reality is that this day brings more stress and frustration as they cannot afford uniforms. And that is why, with the help of a few friends we have managed to bring relief and smiles to families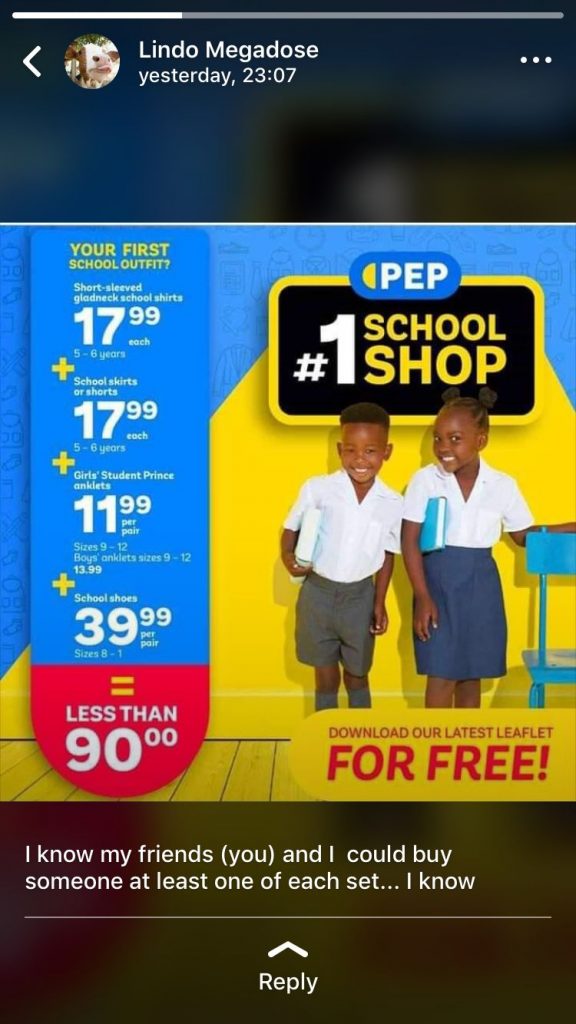 HOW IT ALL STARTED
As to how this initiative started, was by a mere WhatsApp status uploaded by a contact saying "I know my friends(you) and I could buy someone at least one of each" with a picture of the nationwide PEP sale of uniforms for children starting school that was going for R90 at the time. And that's when it hit me, that R100 can clothe a student .Given some thought ,I found that things such as Netflix, manicure, most 6 packs of alcohol and haircuts cost more than R100 and if we can easily pay for such items of leisure then surely we can also spare the same amount for something someone else needs. So I then posted the same picture and a couple of people responded with help following.
cHALLENGES AND RESULTS
Nothing comes without difficulties and with that being said, we had our own fair share of problems arising in regards to getting the uniforms, which then led to us contacting PEP for help. Most of the recipients are fortunately in schools with no strict uniform policies which worked in our favour as we could then use that to our advantage. The uniforms found their way to Vlakfontein and Ngudwini Primary School all the way in the Mlalazi Municipality . In total, for the summer uniform drive, 22 full sets of uniform, including socks, skirts and pants found their way to their owners and in winter 7 long pants, 11 shorts , 27 white shirts, 12 blue shirts and 11 school jerseys were collected. As much as this was appreciated, there is still room for more help.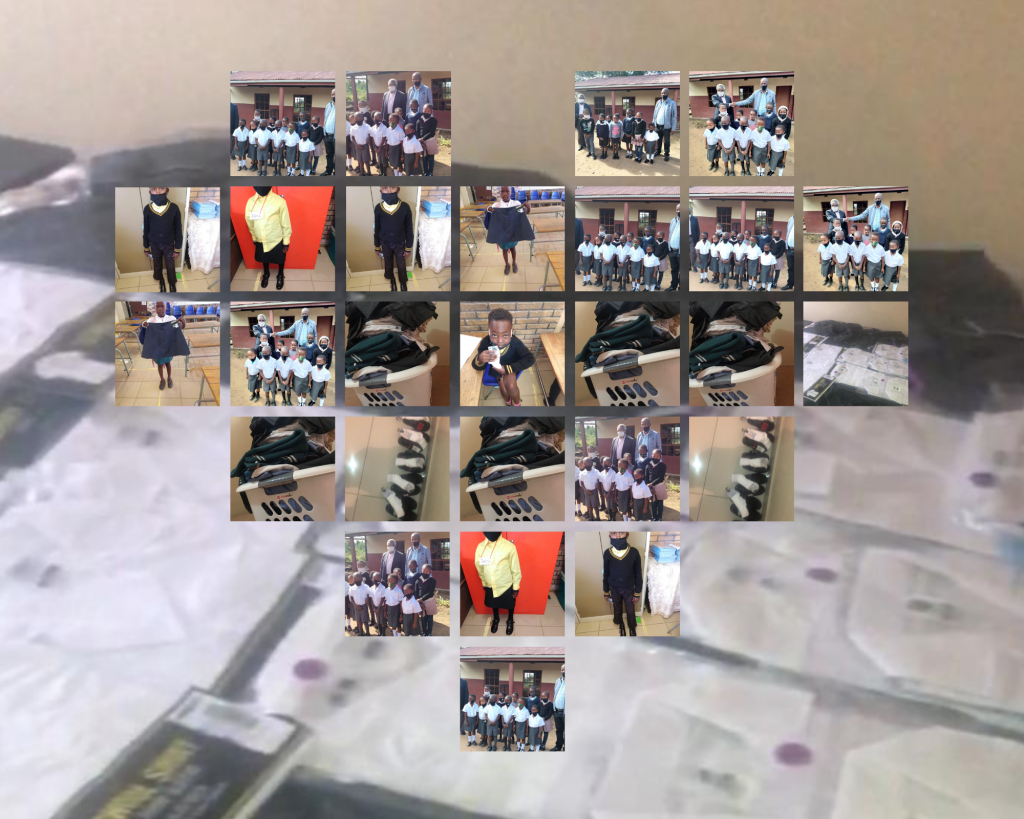 THANK YOU
This was just an unplanned fruitful act of giving and hopefully the beginning of something bigger. Lessons were learnt, hearts were filled and much thought is still being put into the betterment of the initiative. Extending our most heartfelt gratitude every single person who played a part in making this a success. From the people who put in some ideas to the donors and all the way to the distributors of the uniform. We are already living in an immoral world, why not help make it a better one for the next person.